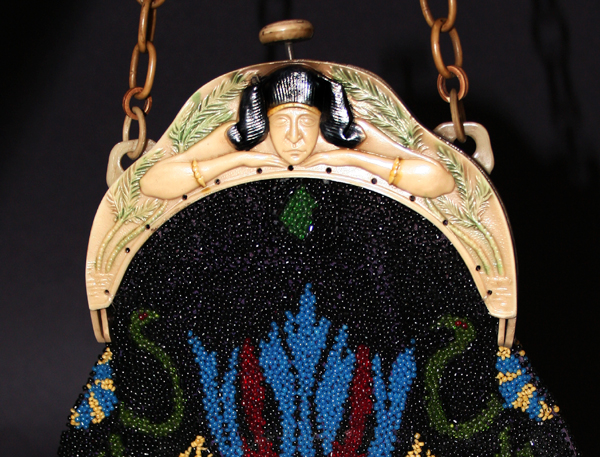 Posted: February 28, 2010
Theme: Egyptian Revival

Description
This is one of my favourite Egyptian Revival themed celluloid purse frames. You can see the plain frame here. I happened to come across a great Egyptian Revival beaded bag with snakes that was on a broken celluloid frame.  Purse restorer Terri Lykins was able to remove the old broken frame, attach the spectacular pharaoh frame and also repair the bead loss and the lining. The repair definitely added value to the bag.
Size: 5.5 inches wide, 3 inches tall (frame); 7 inches wide, 11 inches tall (purse).
Value: 8 out of 10, with 10 being the most expensive.