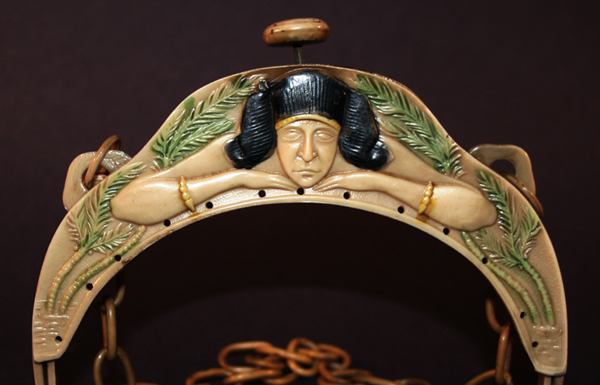 Posted: August 9, 2009
Theme: Egyptian Revival

Description
This is one of my favourite Egyptian Revival themed celluloid purses.  The addition of well-placed color really makes it stand out as well as the realistic portrayal of the pharaoh's figure. The piece's value is based on the desirability of Egyptian Revival pieces as well as the quality of the design.
Size: 5.5 inches wide, 3 inches tall.
Value: 5 out of 10, with 10 being the most expensive.