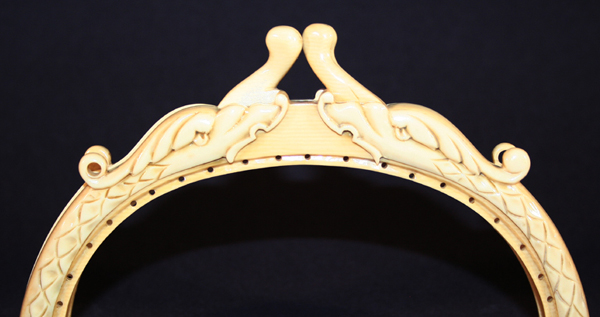 Posted: September 4, 2009
Theme: Mythology

Description
This frame is simple and yet it perfectly captures the style of a viking dragon. The choice of celluloid for this purse frame is ideal as it mimics the look of ivory a common material used in Nordic art. Sadly the bag did not survive.
Size: 6 inches wide, 2 inches tall.
Value: 3 out of 10, with 10 being the most expensive.