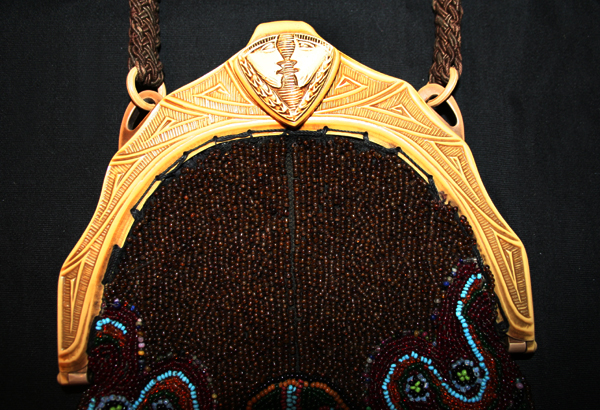 Posted: January 16, 2012
Theme: Mythology

Description
Two warriors face each other head-to-head on the clasp of this celluloid purse. Lift  the heads up and the frame opens. I believe these heads are meant to be Greek warriors (though I've also heard them referred to as Egyptian warriors). The stylized angular Greek key pattern on the rest of the frame supports the Greek theory. Overall the faces look similar to 6th century B.C. Greek art like this piece and this piece.  The bead-work bag is original, but doesn't support either an Greek or an Egyptian style.
Size: 6 inches wide, 4 inches tall (frame); 6.25 inches wide, 10.5 inches tall (whole purse, not including handle).
Value: 4.5 out of 10, with 10 being the most expensive.