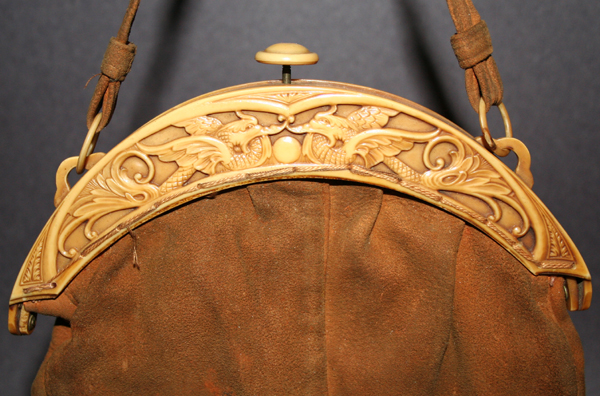 Posted: April 24, 2010
Theme: Mythology

Description
Serpents and dragons are a favorite theme in Art Nouveau designs. This celluloid frame features a wonderful version of a flying serpent, possibly a wyvern. What makes this a great celluloid frame is the level of detail in the design. The leather bag on this purse is most likely a replacement.
Size: 5 inches wide, 3 inches tall.
Value: 6 out of 10, with 10 being the most expensive.