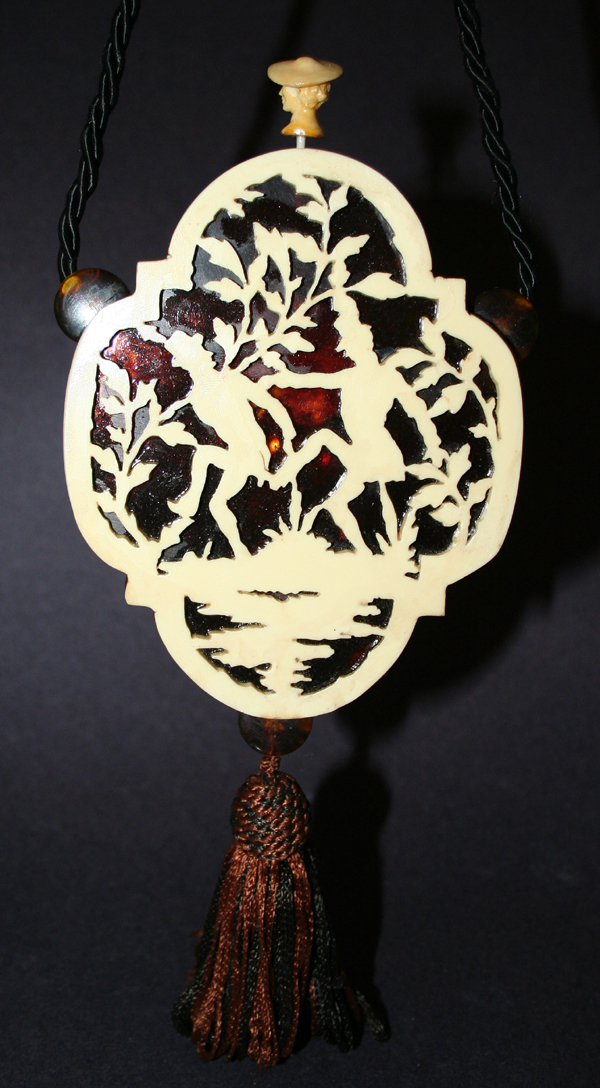 Posted: September 19, 2010
Theme: Miscellaneous

Description
This unusual purse has two carved celluloid designs applied over a celluloid purse designed to look like tortoise shell. There seems to be a story behind the purse design. On one side a woman is speaking to a couple. On the reverse side, one man appears to be kicking the other man in the rear. The purse also features a small Victorian woman's head as the push button clasp. This may be a replacement as the size is not quite the same as the overall purse. Inside the purse is a mirror and powder puff.
Size: 4 1/2 inches wide, 7  inches tall (not including tassel or handle)
Value: 8 out of 10, with 10 being the most expensive.