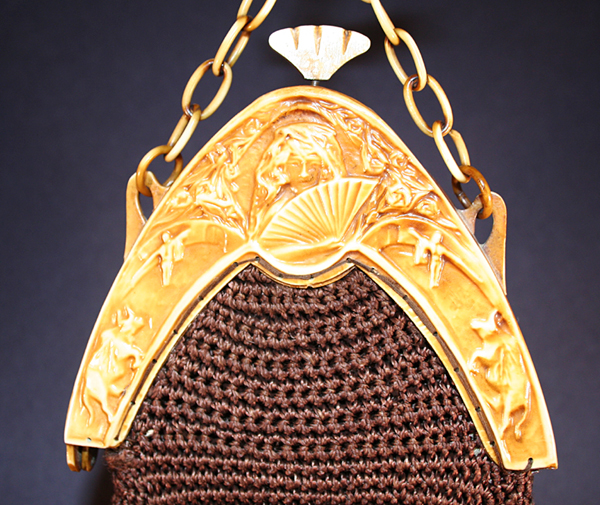 Posted: August 22, 2009
Theme: Miscellaneous

Description
This purse was purchased on eBay. The pictures were horrible and the description spoke of tigers and flowers. I thought I saw potential and so bought the purse. Imagine my surprise to discover the bullfighters and the señorita. I've never seen a Spanish themed celluloid purse, which is why the value on this purse is high despite the simple crocheted purse (original) and lack of color.
Size: 4 inches wide, 5 inches tall (frame); 5 inches wide, 16 inches tall (whole purse).
Value: 6 out of 10, with 10 being the most expensive.