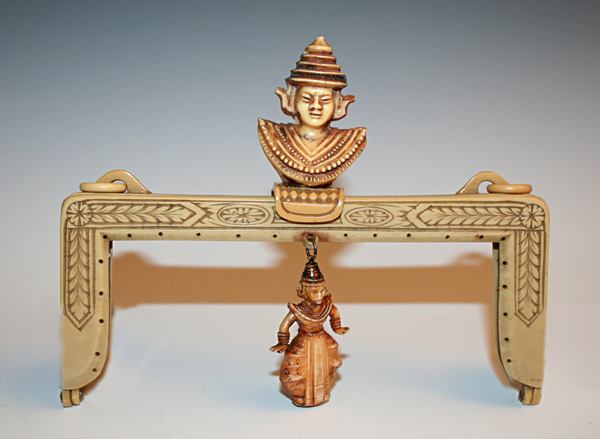 Posted: September 15, 2012
Theme: Miscellaneous

Description
This is my most unusual frame. I have come across many Egyptian Revival, floral and animal frames. This frame depicts a dancer from Thailand or Cambodia as the pull. The clasp is a Buddhist figure similar to statuary found in Angkor Wat and other locations in Southeast Asian countries. The clasp and pull are a darker celluloid then the frame. They may have been transferred from another frame. However, wear under the clasp suggests if it was a transfer, it was done a long time ago.
Size: 6 inches wide, 4.75 inches tall (frame)
Value: 9 out of 10, with 10 being the most expensive.