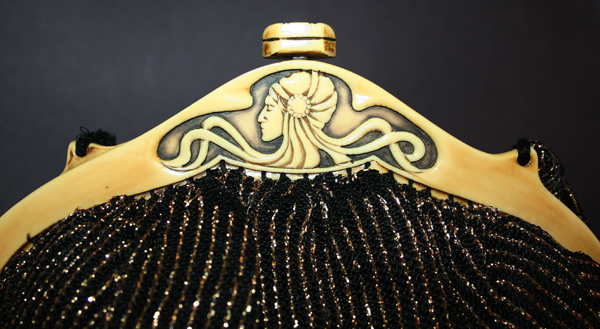 Posted: January 29, 2011
Theme: Miscellaneous

Description
This celluloid purse frame features a rather unique design that has a woman in profile done in the Art Nouveau style. The contrasting Art Deco style bag is a replacement, yet the design works.
Size: 5 1/2 inches wide, 3.5 inches tall (frame), 5 1/2 inches wide, 8 inches tall (purse).
Value: 4 out of 10, with 10 being the most expensive.