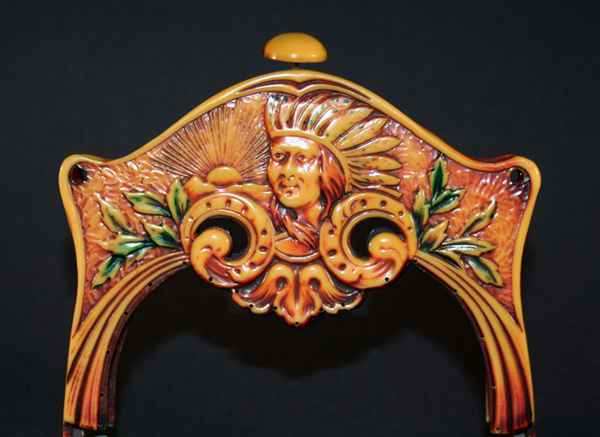 Posted: August 26, 2009
Theme: Miscellaneous

Description
This purse represents one of my Holy Grail's in collecting. Depictions of Native Americans on early purses are rare and desireable. Prior to this purse coming up for auction, I had never found a celluloid purse with this theme. I have seen only one other Native American celluloid purse. It is also wonderful and shows an indian sneaking up on a bear. The scarcity and desirabilty of this theme, plays heavily in its value.
Size: 4 inches wide, 4.5 inches tall.
Value: 7 out of 10, with 10 being the most expensive.