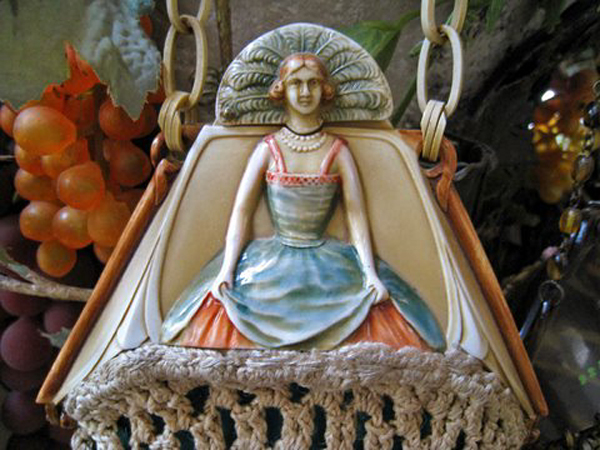 Posted: February 27, 2010
Theme: Miscellaneous

Description
This elegant celluloid purse features a woman wearing a period ballgown. The woman's head forms a unique clasp. This purse is completed with a period crocheted bag with a blue lining. The bag appears to be original as the color of the bag and lining matches the purse frame. This is a great piece from the collection of Lori Blaser, co-author of A Passion for Purses, 1600-2005.
Size: 6 inches wide, 3.5 inches tall (frame); 7 inches wide, 11 inches tall (whole purse).
Value: 7 out of 10, with 10 being the most expensive.