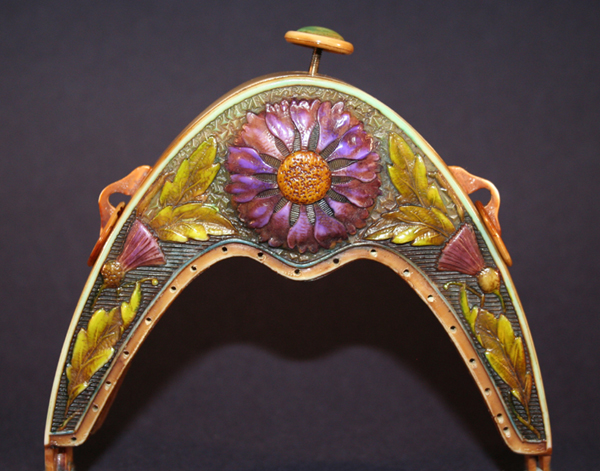 Posted: August 9, 2009
Theme: Floral

Description
The vibrant purples and greens of this purse just leap out at you. The two thistles along with a stylized mum make an interesting combination. Floral patterns, unless they are ones with three-dimensional flowers, usually don't generate enormous prices. However, this purse has a unique secret – a powder puff  and mirror concealed behind the center flower.
Size: 3.75 inches wide, 4.5 inches tall.
Value: 3 out of 10, with 10 being the most expensive.