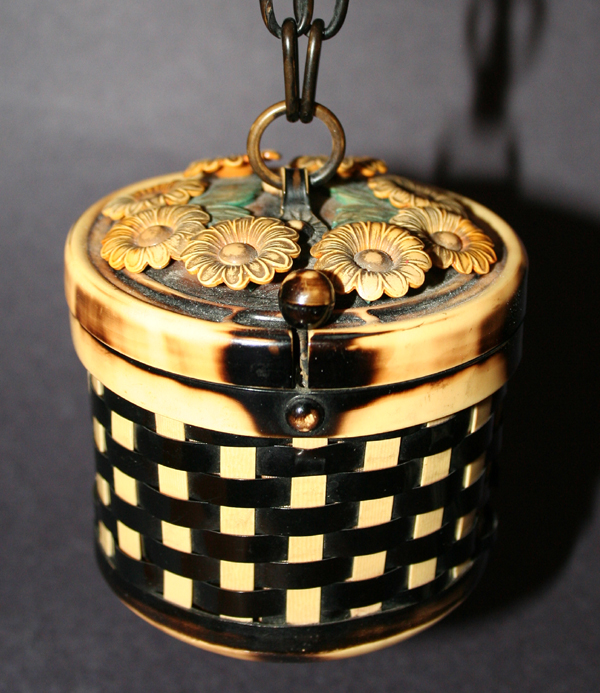 Posted: September 19, 2010
Theme: Floral

Description
This celluloid purse features an unusual 3D design of a basket and flowers. The top of the purse opens to reveal a clever lining with four pockets and a mirror, that unfortunately has cracked. The basket has been formed by weaving two different colors of celluloid together. Given the purses size, this may have been a dance purse.
Size: 3 1/4 inches in diameter, 2 3/4 inches tall.
Value: 5 out of 10, with 10 being the most expensive.