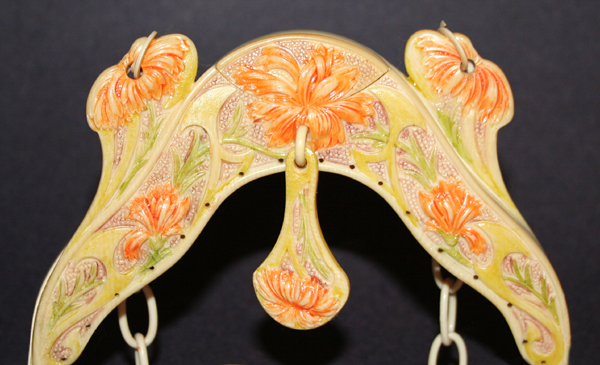 Posted: October 11, 2009
Theme: Floral

Description
I already have one version of this celluloid purse frame. However, that one is plain. This one has a wonderful peach color. I've included it here so you can compare it to the plain one. I think the one with color is more desirable. But, since it does not have a bag and is slightly warped (but still closes correctly), I've valued it the same as the other chrysanthemum purse. 
Size: 5.5 inches wide, 3.75 inches tall.
Value: 4 out of 10, with 10 being the most expensive.