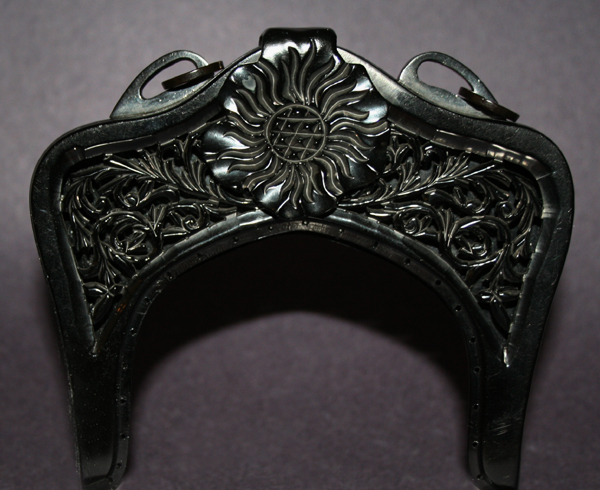 Posted: September 19, 2010
Theme: Floral

Description
This celluloid purse features a carved design of leaves and a flower as a clasp. Black celluloid purses are relatively rare. You will only find a few of them compared to plain celluloid or painted celluloid.
Size: 4 3/4 inches wide, 5 1/4 inches tall.
Value: 3 out of 10, with 10 being the most expensive.