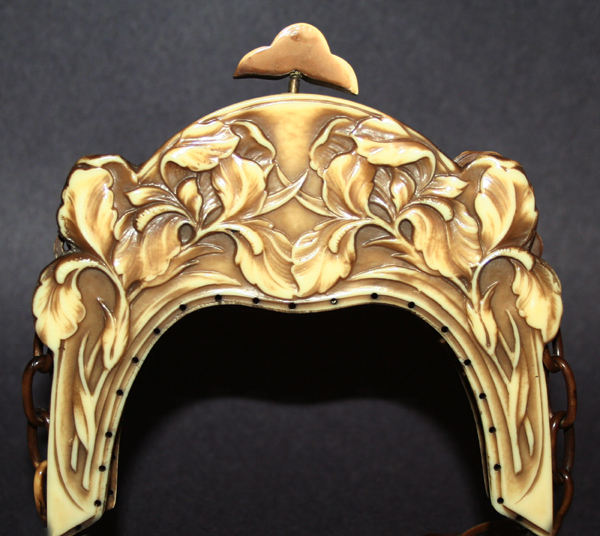 Posted: May 9, 2010
Theme: Floral

Description
This is a gorgeous celluloid frame with amazing depictions of bearded iris. The entire purse has a strong Art Nouveau styling. The high relief and botanical accuracy of the design  is quite wonderful.
Size: 6 inches wide, 5 inches tall.
Value: 8 out of 10, with 10 being the most expensive.