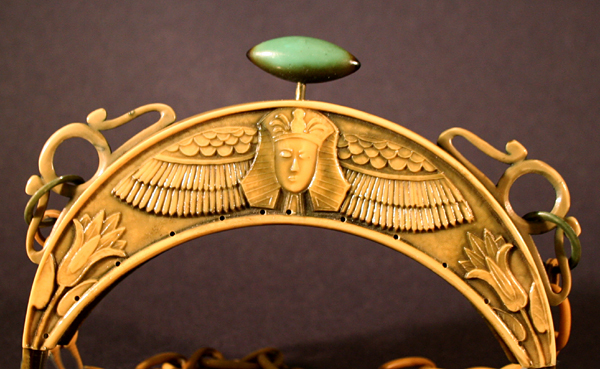 Posted: September 6, 2009
Theme: Egyptian Revival

Description
The winged Pharaoh is a common theme in Egyptian Revival. You'll find it on jewelry, boxes and celluloid frames. This frame demonstrates how a great design can be held back because it lacks color. The frame is nice, but compare it to the previous frame, also with a winged pharaoh, but that has color. The color helps the design stand out and make more of an impression.
Size: 5.5 inches wide, 3 inches tall.
Value: 3 out of 10, with 10 being the most expensive.