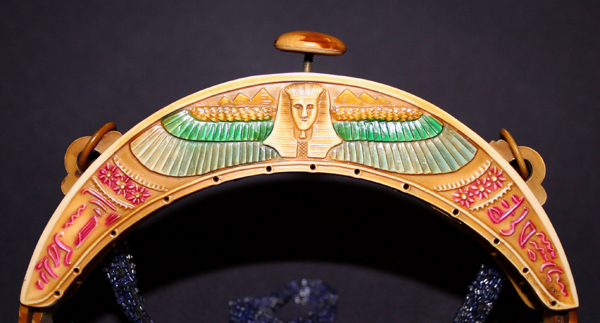 Posted: September 6, 2009
Theme: Egyptian Revival

Description
The winged Pharaoh is a common theme in Egyptian Revival. You'll find it on jewelry, boxes and celluloid frames. This frame demonstrates how a great design can be better with the addition of color. Here color helps the design stand out and make more of an impression. Compare it to the other winged Pharaoh frame that does not have color.
Size: 5.5 inches wide, 3 inches tall.
Value: 4 out of 10, with 10 being the most expensive.