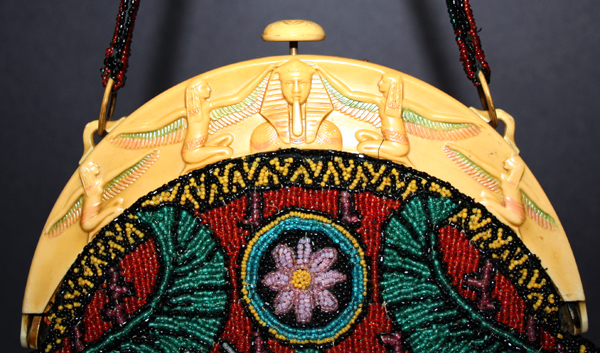 Posted: April 24, 2010
Theme: Egyptian Revival

Description
This purse features a successful restoration by purse restorer Terri Lykins. The original frame was missing a bag but fetaured a great representation of Tutankhamen and Isis. I found a wonderful Egyptian Revival beaded bag with a broken and rather plain frame. Terri was able to remove the bag off the old broken frame and add it to this frame creating a stunning Egyptian revival purse.
Size: 5 inches wide, 3 inches tall (frame) 7 inches wide, 14 inches tall (whole purse).
Value: 10 out of 10, with 10 being the most expensive.