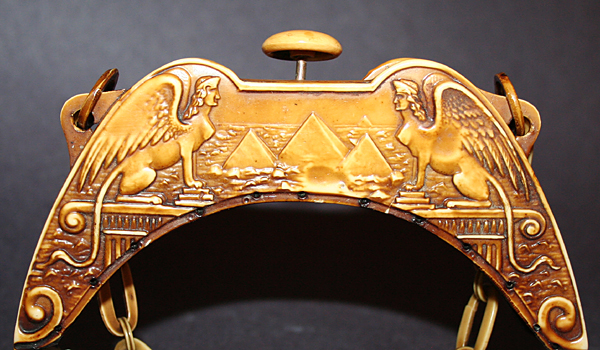 Posted: January 30, 2011
Theme: Egyptian Revival

Description
Egyptian revival was popular in the 1920s. This purse frame features the pyramids at Giza and two sphinxes. The sphinxes have a distinct Greek influence. Egyptian Revival is very popular and highly collectible and these frames have a high value.
Size: 5.25 inches wide, 3.5 inches tall.
Value: 5 out of 10, with 10 being the most expensive.