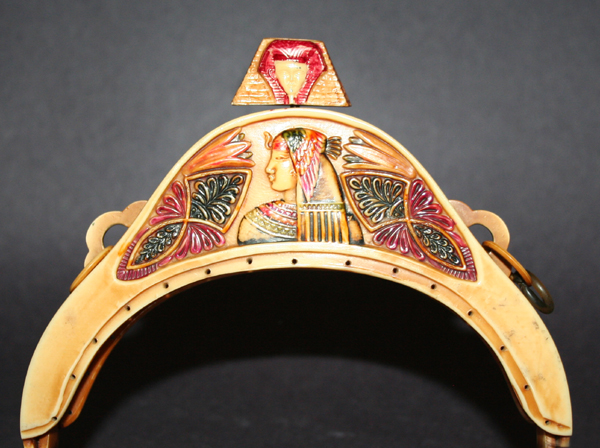 Posted: September 19, 2010
Theme: Egyptian Revival

Description
This is a great Egyptian Revival celluloid purse frame.On both sides there is a pharaoh with very beautiful applied color. There are also two flowers and creative designs. The clasp on the frame has an additional pharaoh's head with a pyramid behind it.
Size: 5 3/4 inches wide, 4 1/2 inches tall.
Value: 6 out of 10, with 10 being the most expensive.