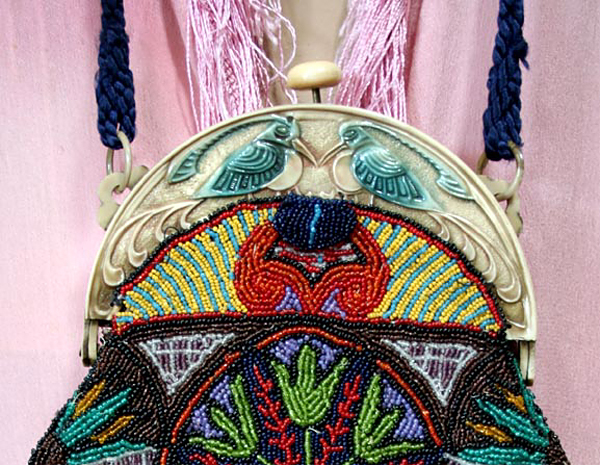 Posted: January 27, 2010
Theme: Egyptian Revival

Description
This celluloid purse is a variation of this purse.The beaded bag has a distinct Egyptian Revival theme. Note the variation in the push button opening and the hooks where the celluloid chain attaches to the frame. The birds are a stylized version of the Kiwi. This purse has its fringe intact and color applied to the frame making it the more desirable of the two. However it does have a replaced handle, which evens out the price with the other variation. This is another great piece from Australian celluloid purse collectors Mike and Lizzie.
Size: 5.5 inches wide, 4 inches tall (frame); 5.5 inches wide, 12 inches tall (whole purse).
Value: 8 out of 10, with 10 being the most expensive.