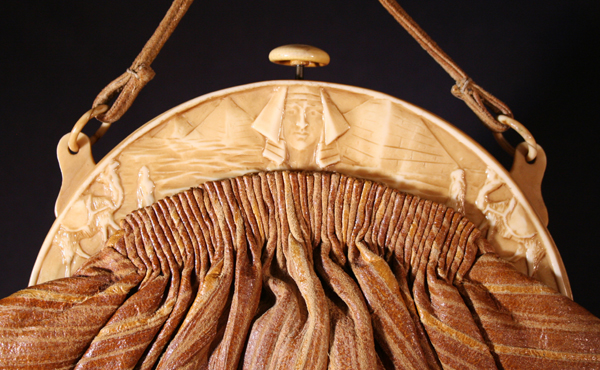 Posted: September 12, 2009
Theme: Egyptian Revival

Description
This celluloid frame again features a wonderful Egyptian Revival theme with the sphinx, pyramids and camels. This is an excellent example of an antique celluloid frame that has had a modern bag attached. The bag portion is made of a dyed leather that evokes the idea of sand. The new bag was done by a company called Revivals. Despite the replaced bag, still a wonderful purse.
Size: 5 inches wide, 3.5 inches tall (frame); 6.5 inches wide, 10.5 inches tall (whole purse).
Value: 6 out of 10, with 10 being the most expensive.