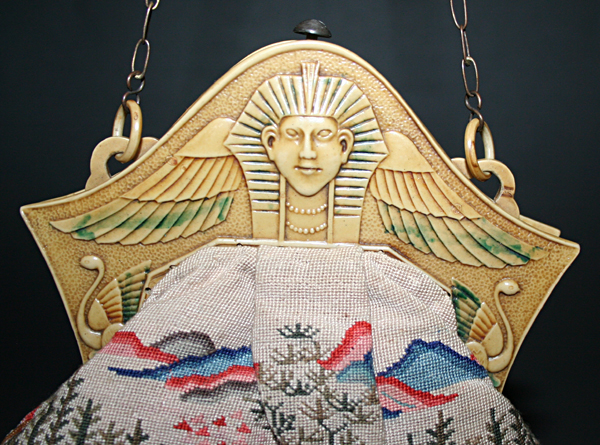 Posted: June 15, 2011
Theme: Egyptian Revival

Description
This Egyptian Revival purse features a wonderfully detailed pharaoh that has just a touch of color applied to the headdress and wings. A great piece. The purse body is a replacement, an unusual Chinese-themed petit point bag.  While clearly a replacement – the bag's Asian theme somehow complements the frame. While not ideal, still a nice touch.
Size: 5 inches wide, 3 inches tall (frame), 6 inches wide, 6.5 inches tall (bag).
Value: 7/8 out of 10, with 10 being the most expensive.
Click to see photo of entire purse.