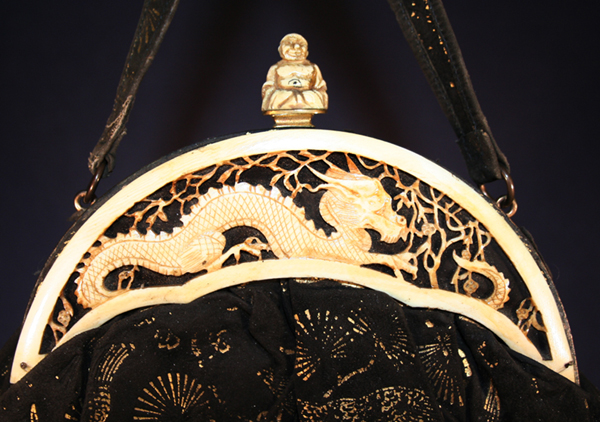 Posted: August 29, 2009
Theme: Asian

Description
This purse has a wonderful depiction of a dragon that is carved out of celluloid. A small figure of Buddha makes up the clasp. What completes the whole effect is the wonderful original bag on the purse. The purse body is leather with a stamped gold pine tree pattern on it. The leather extends up under the the dragon completing the purse.
Size: 5.5 inches wide, 4 inches tall (frame); 5 inches wide, 6 inches tall (whole purse).
Value: 7 out of 10, with 10 being the most expensive.