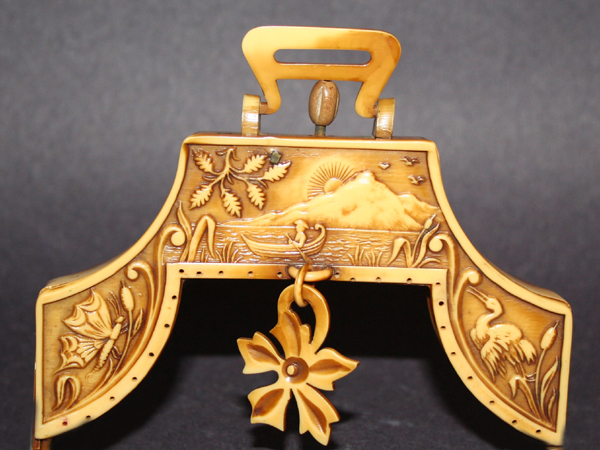 Posted: April 24, 2010
Theme: Asian

Description
This celluloid purse is a conundrum. At first glance it appears to be an Asian scene. However the flower on the pull looks like a plumeria and the mountains in the background look like Hawaiian islands. Is this Japan or Hawaii, you be the judge.
Size: 4.5 inches wide, 4 inches tall.
Value: 4 out of 10, with 10 being the most expensive.