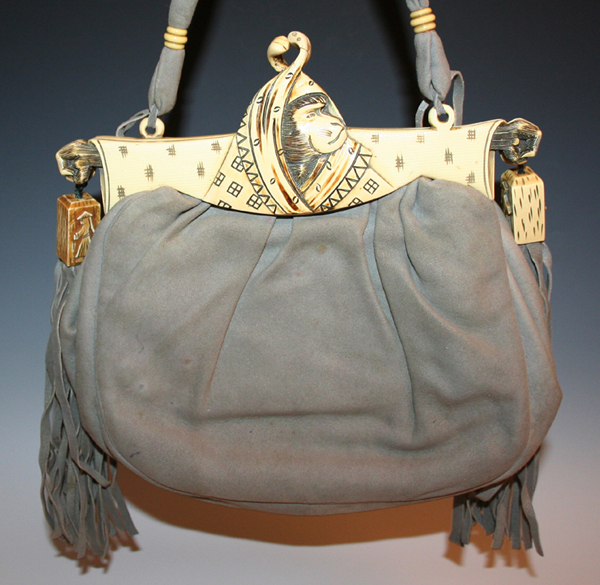 Posted: May 31, 2013
Theme: Asian

Description
A wonderful celluloid purse with an Asian influence. This monkey wearing a kimono may be representative of the sacred monkey at Hie Shrine, Mt. Hiei, Shiga Prefecture in Japan. The sacred monkey can overcome all obstacles and triumph over evil.
Size: Height 8 inches, Width 9.5 inches.
Value: 9 out of 10, with 10 being the most expensive.