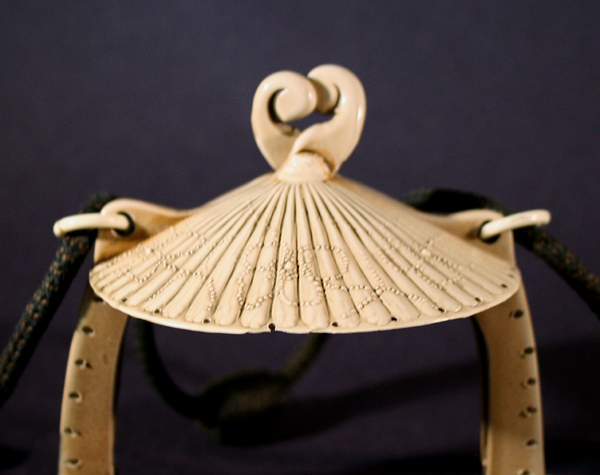 Posted: September 6, 2009
Theme: Asian

Description
This purse has a more sculptural quality. It mimics an Asian paper parasol (umbrella). Though difficult to see in the picture, the dots on the top form flowers. While the purse frame is missing it's bag, it still retains its charm.
Size: 3.5 inches wide, 4 inches tall.
Value: 3 out of 10, with 10 being the most expensive.