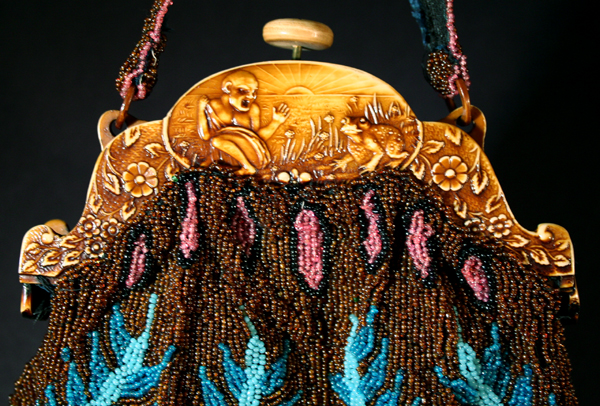 Posted: September 12, 2009
Theme: Asian

Description
This is one of the more unusual Asian-themed celluloid purses that I have. On the one side you have what appears to be a Buddhist monk and on the other side you have a frog. There appears to be a story here, but I have no idea what it is. The unusual purse frame is complemented by a wonderful beaded purse. While there is some damage to the beadwork (missing fringe and some splits) it is still a wonderful purse.
Size: 5 inches wide, 4 inches tall (frame); 5 inches wide, 8 inches tall (whole purse).
Value: 7 out of 10, with 10 being the most expensive.