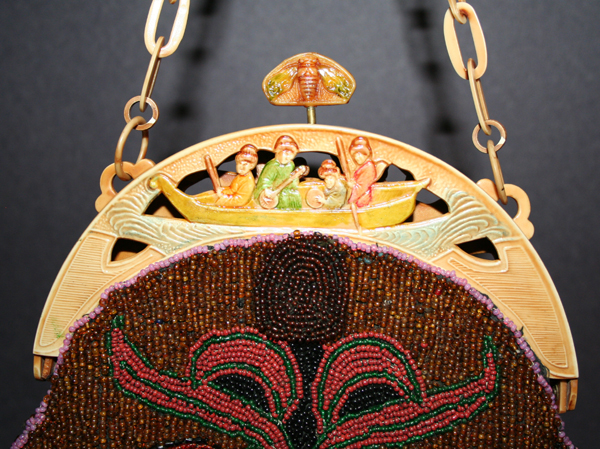 Posted: April 24, 2010
Theme: Asian

Description
This purse features a successful restoration by purse restorer Terri Lykins. The old frame was broken but had a great beaded bag. I found the exact same frame and Terri was was able to remove the old broken frame, attach the undamaged frame and also repair the bead loss and the lining. The repair definitely added value to the bag.
Size: 7 inches wide, 4.5 inches tall (frame); 7 inches wide, 14 inches tall (whole purse).
Value: 8 out of 10, with 10 being the most expensive.