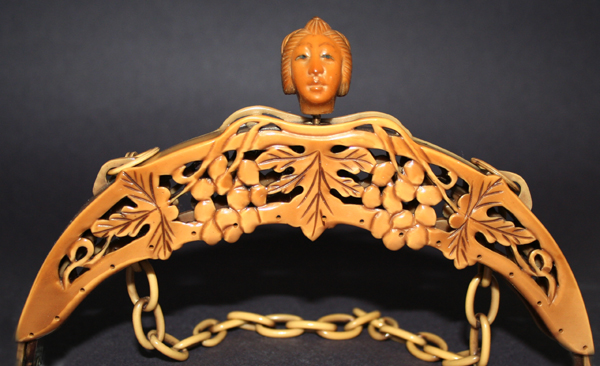 Posted: February 28, 2010
Theme: Asian

Description
This is a very unusual celluloid and Bakelite purse. The main part of the frame is made of celluloid, but at some point the push-button top was replaced. Usually when these are replaced a simple celluloid or plastic button is used. This time a spectacularly carved piece of Bakelite was used. While the frame is a marriage, the replacement piece is amazing.
Size: 6 inches wide, 3 inches tall.
Value: 4 out of 10, with 10 being the most expensive.