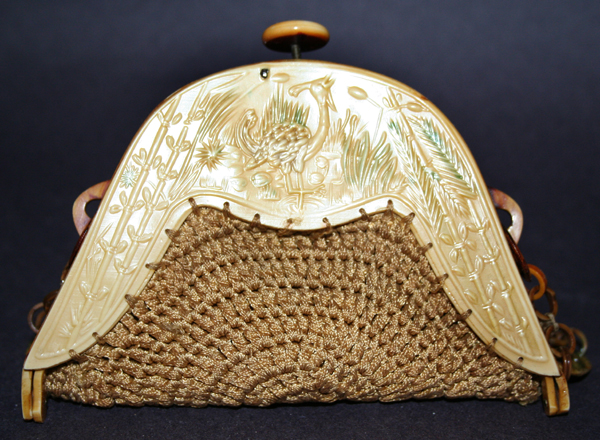 Posted: September 19, 2010
Theme: Asian

Description
This is a typical example of celluloid frame. It has the crocheted bag and a celluloid frame with and Asian theme of a crane with bamboo. There is also some applied color. What does make this purse unique is the celluloid chain. Most celluloid bags have a simple celluloid chain of rings, but this one has custom links that depict leaves.
Size: 5 1/4 inches wide, 4 1/4 inches tall.
Value: 3 out of 10, with 10 being the most expensive.