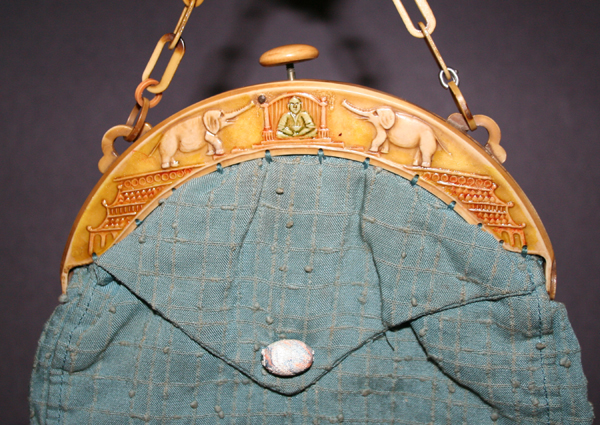 Posted: April 24, 2011
Theme: Asian

Description
This celluloid frame features two elephants and Buddha. The theme is more common than would be expected. You can find an extremely nice example here. This example features a clever replacement bag with a fake front pocket. I always love to see how folks re-used these celluloid frames by crafting new bags for them.
Size: 4 inches wide, 3 inches tall.
Value: 4 out of 10, with 10 being the most expensive.