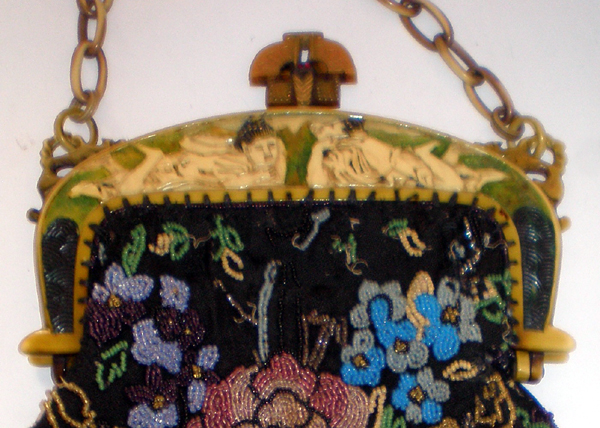 Posted: December 2, 2012
Theme: Asian

Description
A wonderful Asian-inspired celluloid purse. The frame has two women, perhaps geisha? They appear to be wearing loose kimono, like the type worn at bathhouses or hot springs.  The far left and right of the frame has a traditional Japanese pattern of overlapping waves. The beaded bag depicts a vase or urn with  Chrysanthemum flowers, a typical Chinese pattern. This wonderful purse is owned by Shelley in Australia.
To see the complete purse, click here.
Size: 6.5 inches wide, 4.5 inches tall (frame),  7.5 inches wide, 11 inches tall (with bag)
Value: 7 out of 10, with 10 being the most expensive.