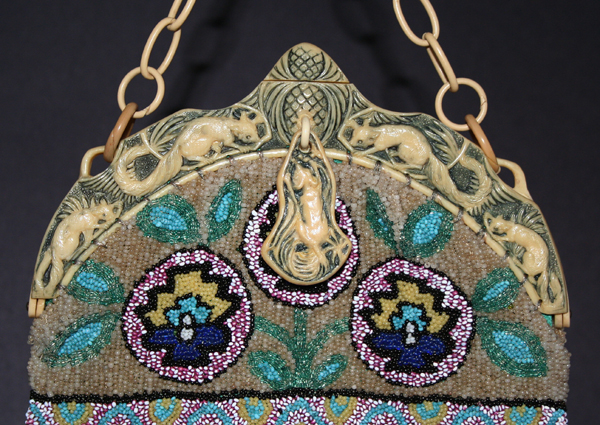 Posted: January 8, 2010
Theme: Animals

Description
This is one of my favorite celluloid purses. I love have realistically these squirrels have been modeled. The two-toned coloring works perfectly to bring out the purse's pattern. I also love the beaded purses which is in excellent condition. This is a wonderful piece that represents some of the best in celluloid purses.
Size: 6 inches wide, 3.75 inches tall (frame); 6 inches wide, 11 inches tall (whole purse).
Value: 8 out of 10, with 10 being the most expensive.