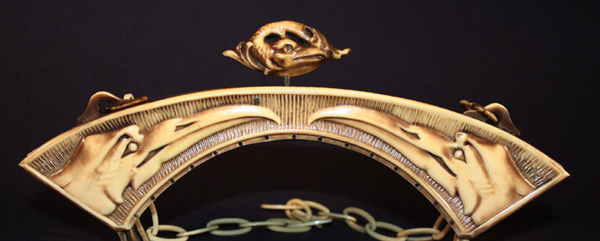 Posted: August 29, 2009
Theme: Animals

Description
Martin Brothers Pottery operated in London from 1873-1923. The pottery bridges the history of ceramics from Victorian ware through the Arts and Crafts movement. But what the brothers were really well known for are their unusual bird humidors and jars as well as vases decorated with unusual sea life. I've always referred to the birds on this purse frame as the Martin Brothers because they reminded me of the crazy bird tobacco jars that Martin Brothers made.
Size: 6 inches wide, 3 inches tall.
Value: 5 out of 10, with 10 being the most expensive.