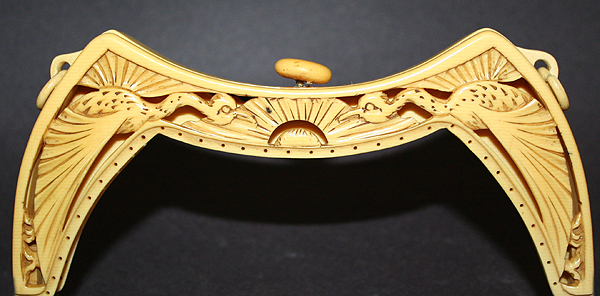 Posted: April 24, 2011
Theme: Animals

Description
This celluloid frame mixes Japanese influence into its design. There are two cranes with a rising sun. The carving is interesting but applied in a  heavy hand. I have seen a version of this frame with color applied that helps make it more dramatic.
Size: 5.5 inches wide, 3.5 inches tall.
Value: 3 out of 10, with 10 being the most expensive.