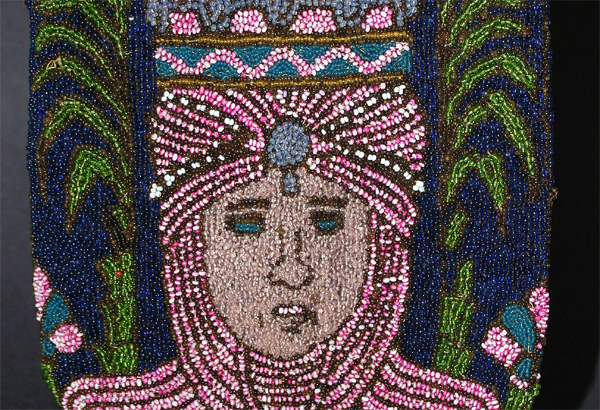 Posted: September 13, 2009
Theme: African

Description
This is a simple celluloid frame but there is an amazing beaded bag attached. In this example, the simple frame tops a beaded bag that has a Bedouin on it. In this purse, all the value is in the beaded bag and the simple celluloid frame is there to enhance the purse with drawing attention away from the complex bead design.
Size: 6 inches wide, 3 inches tall (frame); 6 inches wide, 10 inches tall (whole purse).
Value: 6 out of 10, with 10 being the most expensive.