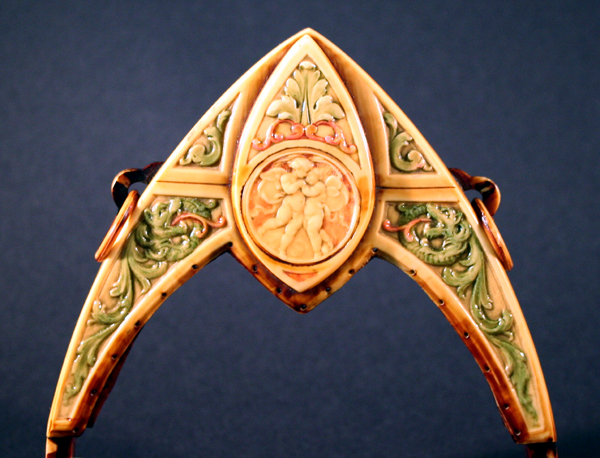 Posted: September 6, 2009
Theme: Mythology

Description
Putti are usually found in Baroque and Renaissance art, not celluloid purse frames. But here we have a wonderful pair of putti and then two dragon-like creatures. Together it does evoke a renaissance architectural detail. The frame has an unusual clasp the teardrop the putti are on swivels, allowing one side of the purse to open.
Size: 4.5 inches wide, 5 inches tall.
Value: 5 out of 10, with 10 being the most expensive.