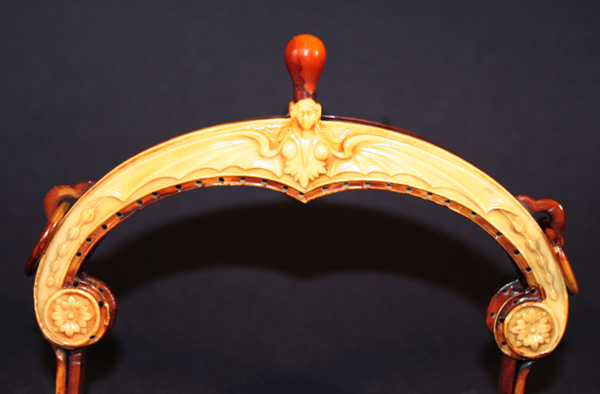 Posted: August 22, 2009
Theme: Miscellaneous

Description
When I came across this piece I was really surprised. The purse frame is similar in design to a piece of Art Nouveau jewelery by Leopold Gautrait where the woman's upper torso melds into bat's wings. Other notable Nouveau jewelery designers like Lalique explored similar themes. This is a wonderful celluloid frame that is hampered only by the loss of detail in the molding.
Size: 5.5 inches wide, 2 inches tall.
Value: 4 out of 10, with 10 being the most expensive.