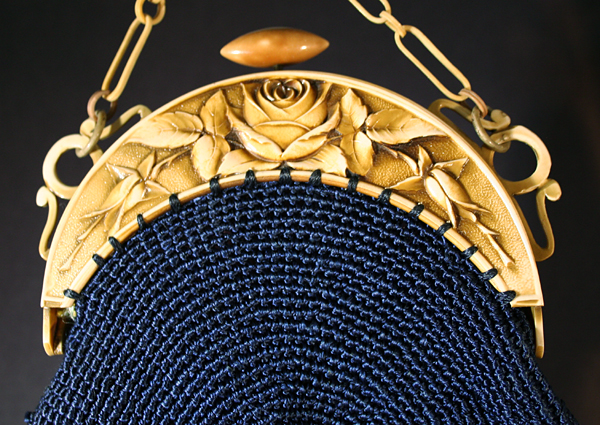 Posted: September 13, 2009
Theme: Floral

Description
An elegant grouping of skillfully molded roses grace this celluloid frame. This is a more simplistic roses purse frame. The more valuable versions have full modeled, three-dimensional roses. The bag is completed with a royal blue, crocheted bag with fringe.
Size: 5 inches wide, 3 inches tall (frame); 6 inches wide, 14 inches tall (whole purse).
Value: 5 out of 10, with 10 being the most expensive.