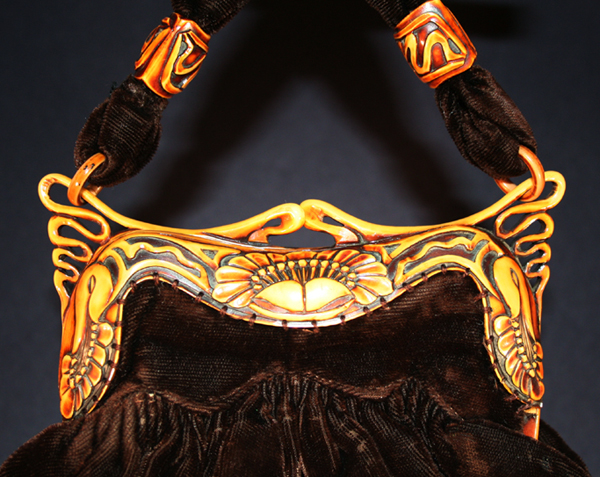 Posted: September 4, 2009
Theme: Floral

Description
This celluloid purse has a unique design. The poppies are very stylized with the sinuous curves of the Art Nouveau period. It also is unique because the added celluloid pieces on the handle.
Size: 5 inches wide, 4 inches tall (frame); 5 inches wide, 8 inches tall (whole purse).
Value: 8 out of 10, with 10 being the most expensive.