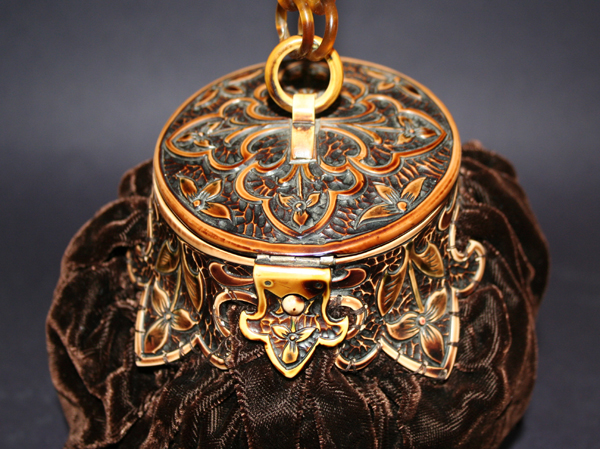 Posted: February 28, 2010
Theme: Floral

Description
This celluloid purse boasts a circular frame that is similar to some enameled metal mesh purses. The pattern in the frame is similar to Medieval art with flowers and scrolls. It has a simple two-tone color of  brown and ivory. The velvet bag is most likely a replacement. However, the original bag was likely fabric and could have been velvet.  Inside the lid is a bevelled mirror.
Size: 5 inches wide, 2 inches tall (Frame); 6.75 inches wide, 6.5 inches tall (purse).
Value: 3 out of 10, with 10 being the most expensive.