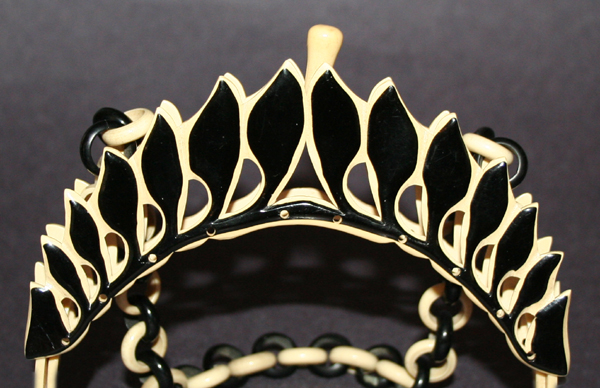 Posted: April 24, 2011
Theme: Floral

Description
Another great example of an Art Deco influenced celluloid purse frame. This one features a strong black-and-cream color and stylized leaves. These combine to create a wonderfully dramatic purse frame that is accented by the variegated handle.
Size: 5 inches wide, 4 inches tall.
Value: 4 out of 10, with 10 being the most expensive.