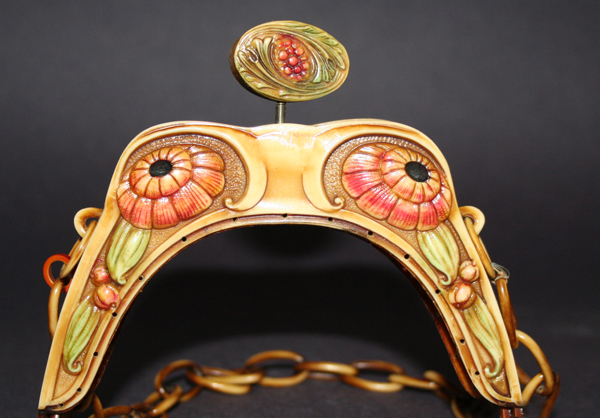 Posted: February 28, 2010
Theme: Floral

Description
This is a wonderfully stylish celluloid frame with abstract flowers. The design of the flowers is complemented by an amazing application of color. The styling of the flowers is reminiscent of the designs you see on Arts and Crafts embroidered linens from the 1920s.
Size: 4.5 inches wide, 4.25 inches tall (frame)
Value: 4 out of 10, with 10 being the most expensive.