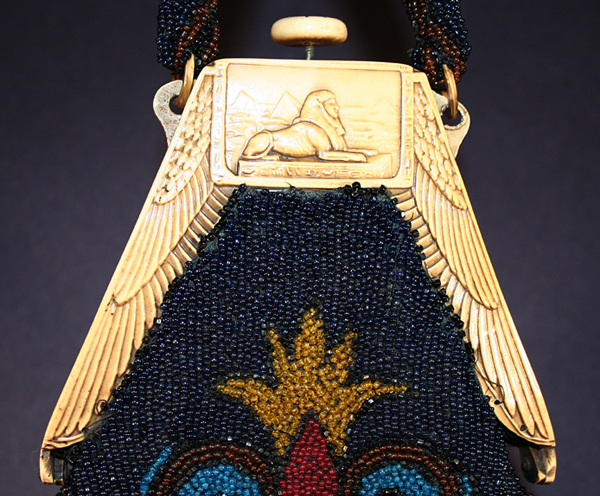 Posted: September 5, 2009
Theme: Egyptian Revival

Description
The sphinx is a popular image on Egyptian Revival pieces. Here it forms the center plaque on an Egyptian Revival celluloid purse. Egyptian Revival purses are highly collectible. Finding one with its original bag is always a great investment.
 Size: 5 inches wide; 4.5 inches tall (frame), 5 inches wide; 11 inches tall (whole purse).
Value: 8 out of 10, with 10 being the most expensive.