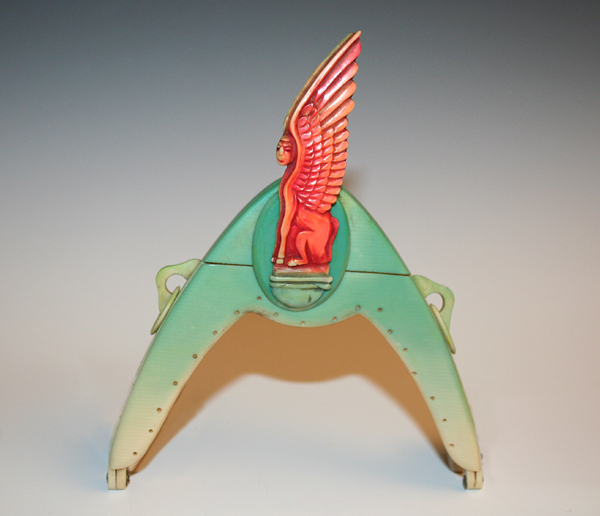 Posted: September 15, 2012
Theme: Egyptian Revival

Description
A great color combination pushes this frame over the top. The orange really pops against the aqua green. The clasp rotates to open the purse. But the question is: What is the clasp? At first glance it appears to be a sphinx. But I've never seen a sphinx with hooves. Perhaps it is meant to be a Pegasus. However, the face is human. A striking frame regardless.
Size: 4.8 inches wide, 6 inches tall (frame)
Value: 7 out of 10, with 10 being the most expensive.