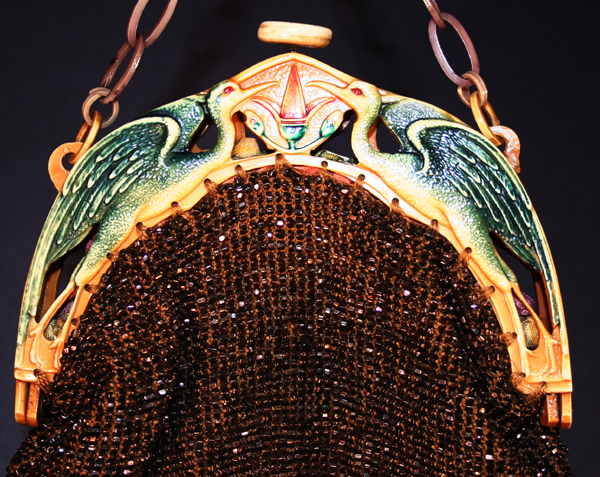 Posted: August 26, 2009
Theme: Egyptian Revival

Description
Sacred Ibis, yes that's its real name, is a bird found primarily in North Africa and Iraq. In Egypt the bird was worshipped as a symbol of the god Thoth. This purse features two Ibis with Egyptian flora. The birds are a bit stylized (the beaks should be longer to be anatomically correct), but still beautiful. The bag is a replacement, but still a very nice restoration.
Size: 5.25 inches wide, 4.25 inches tall (frame); 5.25 inches wide, 9 inches tall (whole purse).
Value: 6 out of 10, with 10 being the most expensive.