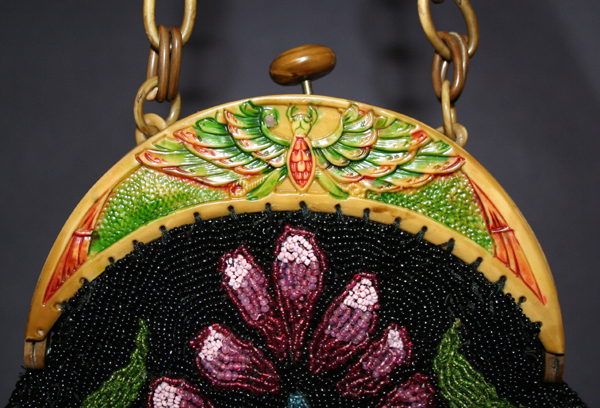 Posted: May 1, 2011
Theme: Egyptian Revival

Description
When I first found this purse listed in an online auction website, it was listed as having a frame with a moth on it. However when I took a closer look at it, the animal has feathers instead of moth wings and claws for feet. It slightly resembles Nekhbet but without the vulture head. Overall this frame has an Egyptian Revival theme which contrasts with the floral beaded bag that is attached to it.
Size: 5.5 inches wide, 3 inches tall (frame), 5.5 inches wide, 8 inches tall (bag).
Value: 7 out of 10, with 10 being the most expensive.