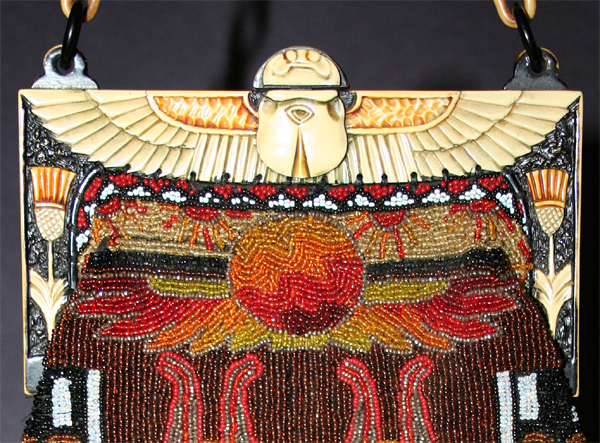 Posted: May 1, 2011
Theme: Egyptian Revival

Description
This frame features a beautiful scarab. While the scarab frame is gorgeous with its subtle accent of color, what makes this purse fantastic is the amazing beaded bag. Depicting beaded Egyptian hieroglyphs and a wonderfully complex beaded fringe. This is a very high-end celluloid and beaded purse.
Size: 5 inches wide, 4 inches tall (frame), 5 inches wide, 12 inches tall (bag).
Value: 10+ out of 10, with 10 being the most expensive.
Click to see photo of entire purse.